NovoKino Presents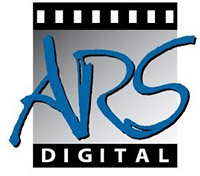 We are glad to announce NovoKino's partnership with ARS Digital Studio
ARS Digital is a well known production company and studio with high-end services for sound post-production and dubbing in Bulgaria.
Our collaboration dates from 2010, long before NovoKino was born, when ARS Digital believed in Neshka Karadzhinska and produced her graduation film Pawnshop.
NovoKino represents ARS Digital Studio in the European Film Market 2018
Please, contact Neshka Karadzhinska nk@novokino.com, +359/ 886 395 408 - whatsapp
Film for International Distribution
The Motorbike
By Valentin Goshev
Historical - True Story - Family
Bulgaria, 83 mins, 2017
The Motorbike is a film about friendship, which can endure for years, regardless of the ups and downs of historical events. In this film, Slavcho, Evelina and Willy (a German boy at their age) study in the village of Barakovo during the Second World War, where the three encounter for the first time love and hatred.
WE ARE LOOKING FOR: International Distribution